The Private Equity Wire European ESG Summit is a one-day retreat focusing on emerging opportunities and best practice in ESG for operations, finance, legal, product and back-office leaders across private equity, venture capital and wider private markets funds.
Be a closed and invite-only gathering, this means no media and a curated audience of genuine peers
Bring together senior staff from across the GP leadership suite to discuss shared experience, problems and solutions of business leaders from across the executive suite
Focus on current ESG trends, emerging themes and the likely innovations and disruptors in the next five years
Private Equity Wire's event will: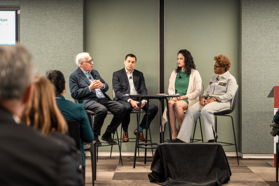 All Private Equity Wire Summits operate under Chatham House Rule. This means that attendees are free to use the information received, but neither the identity nor the affiliation of the speaker(s), nor that of any other participant, may be revealed. Recording of the panels and roundtables is strictly prohibited.